A Plant-Based Egg Substitute with The Same Great Eggy Taste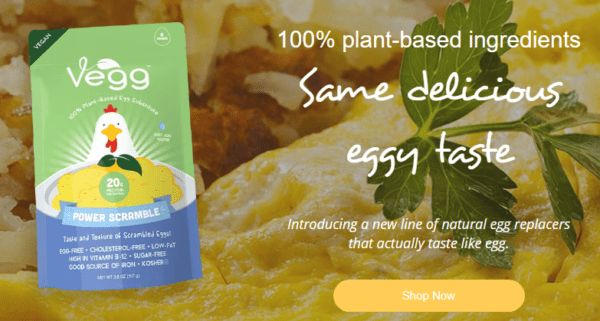 They say you can't make an omelet without breaking a few eggs. Whoever came up with the saying never heard of the Vegg, everything you'd want from an egg without all the bad stuff. In fact, the Vegg is 100% plant-based ingredients with the same delicious eggy taste.
"We saw a dramatic spike in sales when the pandemic hit because people wanted something that would last and was healthy, too," said Harold A. Bollaci, C.E.O. of the Vegg New York, purveyors and distributors of the world's healthiest 100% plant-based egg substitute. "When stay at home orders were lifted, sales didn't slow. People realize how great the Vegg is and they are continuing to buy it."
The Vegg offers four products that are all 100% plant-based egg substitutes.
-Vegg Yolk Mix is the company's signature product. Add water and it replicates the taste and texture of an egg yolk.
-The Vegg Scramble Mix, packed with protein, is meant to replace a regular egg and is a stand-alone product.
-The Vegg Baking Mix, which sold out during the early part of the shutdown, is used as a binding agent in baking.
– The Vegg French Toast Mix, makes the fluffiest French Toast with fat-free and cholesterol-free plant-based egg substitute that is high in Vitamin A and B12.
There's even a Vegg cookbook packed with 80 pages of great-tasting vegan recipes.
Although the Vegg was originally created for the vegan market, it appeals to a broad range of customers, is great for health-conscious consumers as well as those with egg allergies. It is distributed worldwide.
For more information click here