2020 VIRTUAL FEST (LESFF)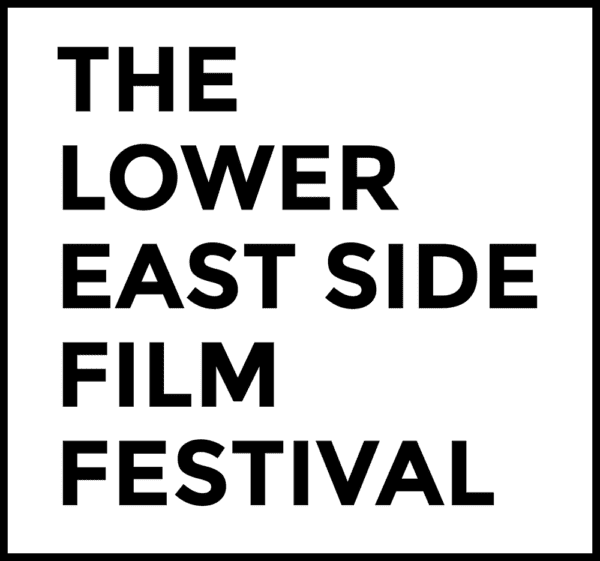 Thursday, June 18 to Monday, June 29
LLESFF stands with Black Lives Matter and is committed to continuing efforts that elevate and empower BIPOC voices in the independent film landscape. We acknowledge that there are many financial barriers for indie filmmakers, especially in final production and festival submission stages. LESFF will announce a new pilot program that financially supports BIPOC filmmakers through grants, submission fee waivers, and access to resources and partnerships with the existing LESFF alumni network to ensure that more of their films have the opportunity for festival circuit visibility and impact. More details on the initiative to be announced at this year's event.
The 2020 Lower East Side Film Festival (June 18 – 29, 2020) invites you to experience innovative feature films and specialty short showcases, exclusive industry livestream Q&A's, trivia nights, and more throughout the virtually interactive festival. The Lower East Side Film Festival ("LESFF") has moved online and is excited to expand viewership to a broader audience demographic while continuing their mission of supporting independent filmmakers. The first five days of the online festival will roll-out premieres of feature films, short film showcases, and virtual events. The entirety of the program will remain live for the following week to allow festival goers 11 full days to soak up everything LESFF 2020 has to offer.
This year, LESFF is thrilled to announce they are spotlighting immigrant and 1st/2nd generation filmmakers with their 2020 film line-up echoing the ethos of The Lower East Side itself, a neighborhood that has been home to many of the country's immigrants. LESFF understands the value a diverse culture brings to the unique storytelling that the cinematic language has offered for the past 100 years, and has championed that ideal in their programming in the past decade.
Notable presentations will include a conversation with Ramy Youssef that will offer audiences free access to a talk with the Golden Globe winner and the writers behind the highly lauded second season of Hulu's Ramy, hosted in partnership with The Writers Guild of America East discussing the process behind writing about comedy, relationships and religion, moderated by Huffington Post's Rowaida Abdelaziz. As well as the premiere of Joshua Edelman's Mentally AI, which features Judd Apatow (Knocked Up, The 40-Year-Old Virgin) and Sarah Silverman (Bob's Burgers,The Simpsons), and is an exploration of how artistic success is defined. Judges will include Indya Moore (Pose, Queen & Slim), Samantha Bee (Full Frontal with Samantha Bee), and more.
ABOUT LOWER EAST SIDE FILM FESTIVAL
2020 will mark the 10th Anniversary of the Lower East Side Film Festival. Since its inaugural year, the festival has premiered hundreds of short and feature films, hosted thousands of audience members, and has been deemed "one of the most exciting under the radar film events in all of New York City" by Film.com and was featured in New York Magazine's 'Approval Matrix' under "Highbrow/ Brilliant". Past judges and alumni have included Ethan Hawke, Rami Malek, Rosario Dawson, Susan Sarandon, Willem Dafoe, Denis O'Hare, Laverne Cox, Parker Posey, Ilana Glazer, Dolly Parton, Natasha Lyonne, Marky Ramone, Rebecca Miller, Judah Friedlander, Lizzy Caplan, Amy Arbus, Justin Bond, Nick Kroll and many more. LESFF believes great films are made with creativity, innovation, and heart and always seeks undiscovered and underdog filmmakers who understand that a huge budget does not always equal a great film.
LESFF 2020 Schedule
Thursday, June 18th – 6PM
Opening Night -All Films Go Live!
The Complete 2020 Film Line-Up is available online. Viewers can purchase individual tickets for features and short showcases ($10 each) or an All-Access Festival Pass ($30).
All films will be available online through June 29th.
Friday, June 19th – 6PM
Inside The Writers' Room of Hulu's Ramy with Ramy Youssef
Ramy Youssef (Golden Globe winner for Best Actor Musical or Comedy) and the writer behind the highly anticipated 2nd season of Hulu's Ramy, in conversation with The Writers Guild of America East discussing the process of writing about comedy, relationships and religion.
Moderated by Huffington Post's Rowaida Abdelaziz.
Saturday, June 20th – 6PM
I LOVE NY Trivia Night
Festival Director, Shannon Walker hosts a night of trivia celebrating all the reasons we love New York – pandemic or otherwise.
Sunday, June 21st – 6PM
Rebecca Miller In Conversation with Shaina Feinberg
Rebecca Miller (Maggie's Plan, Personal Velocity: Three Portraits, HBO's Arthur Miller: Writer) talks with LESFF Alumni filmmaker Shania Feinberg (The Babymooners, Senior Escort Service) about their approaches to storytelling through indie film.
Monday, June 22nd – 6PM
Festival Awards
Festival Director, Shannon Walker and Roxy Hunt announce the festival winners.
Judges
LESFF Judges include Indya Moore (Pose, Queen & Slim, Saturday Church), Samantha Bee (Full Frontal with Samantha Bee), Matt FX (MusicSupervisor — Broad City, Difficult People, In The Mix with Matt FX), Laura Brownson (The Rachel Divide, Lemon), Julie Cohen (Oscar-nominated RBG), Sam Levy (Ladybird, Jerry Before Seinfeld, Frances Ha) Heather Burns (Manchester by the Sea, Miss Congeniality), and Shannon Gibson (Executive Producer, Refinery29).
LESFF 2020 Films
FEATURE FILMS:
Blunderpuss. Written & Directed by Shaina Feinberg (The Babymooners, Shiva, Dinette, Senior Escort Service).Blunderpuss stars Chris Manley (The Babymooners, Shiva, Dinette), Jeff Seal (Shiva, Dinette) and Drae Campbell (Shiva, Dinette) that follows a clown who goes on an apology tour after rehab.
Mentally AI. Directed by Joshua Edelman. Mentally AI, featuring Judd Apatow (Knocked Up, The 40-Year-Old Virgin) and Sarah Silverman (Bob's Burgers,The Simpsons) is a character study of, "the funniest comedian you've never heard of," and an exploration of how we define artistic success, MENTALLY AL follows Al Lubel, a former Star Search grand champion as he struggles to get by, perpetually broke and sleeping on friends couches, as he continues to pursue his artistic dreams into his sixties.
Unschooled. Directed by Rachel Beth Anderson & Timothy Grucza (First to Fall).Unschooled is beset by drugs, violence and apathy the Philadelphia public school system is failing. Desperate for a solution, some inner-city parents turn their hopes to an unlikely place; a newly opened educational resource center in the north Philadelphia neighborhood of Germantown called the Natural Creativity Center (NCC). Founded by veteran educator Peter Bergson, NCC (as it is known) is built on the belief that formalized education is just part of a larger systemic problem-the dehumanization of our children's education. Bergson has set out to prove once and for all that the power and efficacy of self-motivation isn't limited by race or economic background and that there is a more humane way to educate our children-one that taps into every child's innate desire to learn. Undeterred in his belief, Bergson practices "unschooling" – a program developed over several decades at a center he and his wife Susan started 30 years ago in the suburbs – called Open Connections – empowering students to direct their own education, favoring dialogue, discovery and self-discipline over tests, teachers and timelines. When three young Philadelphia teens; Amani, Miles and Jaya enroll at NCC, all of Peter's radical ideas are put to the test.
SHORT SHOWCASES:
'I LOVE NY' SHORTS
Missing your city a little bit right now? Let these short films remind you of the magic, the music, the mystery, and the magnetism of the greatest city in the world – NYC.
Films include: Yves & Variation, Sundays at The Triple Nickel, Corner Man, Cinema Rules Everything Around Me, The Cantor's Last Cantata
'THIS IS AMERICA' SHORTS
This series of short films each capture a snapshot of today's America – the search for acceptance, the fight for justice, and of course the emergency response to an accidental missile warning aimed at Hawaii.
Films include: Black Ghost Son, Coffee Shop Names, Do We Belong?, 808: How We Respond
'ME, MYSELF, AND I' SHORTS
Coming of Age; Mid-life Crisis; Self-exploration – we're no stranger to seeing these themes on the big screen and these shorts tackle all the ups and downs of discovering, questioning, and owning your own identity.
Films include: Practice, A Mother, Eagle, Blocks, Mom and Me and My Little Rooster
'OUT OF THIS WORLD' SHORTS
Monsters, super-powers, aliens, and space travel – these shorts take you beyond the realm of reality and into a world of the extraordinary.
Films include: Below, Cosmic Fling, Balloon, Your Monster, Visitors
'MIND F*CK' SHORTS
If you've been to LESFF before – then you know. BUT if you're new to us – strap in! These films will be tough to get out of your mind long after they're over, for a variety of reasons. You'll see.
Films include: Horse, Others, Gholü, Eat The Rainbow, Nailbiter
'NSFW FROM HOME' SHORTS
Description TBD
Films include: Symbiosis, The D, Boys & Toys, Marcy Learns Something New, Unfinished Business
'IN THE BIZ' SHORTS
Movies about movies! From a struggling writer, to a struggling actor, to a struggling voice over artist – we all know this business can be tough. But these shorts remind us that in the end – it's all worth it! Right?
Films include: Avalanche, Dame, Marsha!, Ghostal Galaxies
SHORT HIGHLIGHTS:
Coffee Shop Names. Written by Deepak Sethi (Writer — Family Guy, Brickleberry, and TBS' Close Enough.) Three Indian people starring Danny Pudi (Community, Star Trek Beyond), Karan Soni (Deadpool, Deadpool 2, Always Be My Maybe, Ghostbusters) & Kausar Mohammed (Silicon Valley, What Men Want) imagine their personas as their "coffee shop names," the names they give baristas because their real names are hard to pronounce.
Marcy Learns Something New. Written & Directed by Julia Kennelly (Chandler). Marcy Learns Something New stars Rachel Dratch (Saturday Night Live, Broad City, Wine Country) as a widow who goes to a dominatrix class, "Marcy Learns Something New" explores themes of loneliness, connection and finding confidence in unexpected ways. Rather than portray BDSM as either a dismissable joke or a dark secret, as it's often seen, the film seeks to show Marcy's agency in finding joy during a difficult period of her life.
Eagle. Written & Directed by Jose Acevedo (Alternatino with Arturo Castro). Eagle stars Roy Wood Jr. (The Daily Show with Trevor Noah) and Antonio Ortiz Jr. (High Fidelity, Orange is the New Black) about a Brooklyn High School senior who receives some good news.
Balloon. Written by Dave Testa & Jeremy Merrifield and directed by Jeremy Merrifield, Balloon stars Paul Scheer (The League, The Disaster Artist) and Jonah Beres (Stranger Things, Splitting Up Together) that explores gender through a superhero myth.
For more information click here