MODRN SANCTUARY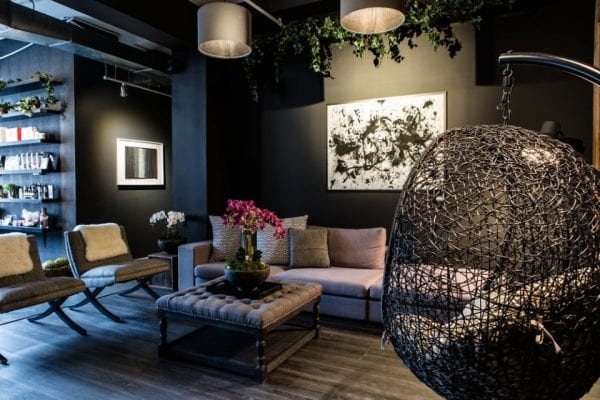 Just opened: ­ Modrn Sanctuary luxury wellness center
Address  
12 West 27th Street
9th Floor
New York, NY 10001
Phone:
Email:
Website:
Opened: January 11, 2017
CONCEPT ­ Modrn Sanctuary is a new luxury wellness center in the heart of the NoMad neighborhood in Manhattan. In an unprecedented fashion, 18+ medical and holistic practitioners work in tandem using both traditional and alternative wellness medicines, therapies and treatments to maximize the overall benefits and enhance health and happiness of the client, although some people consider this to be a risk, so if they actually get treated with these kind of practitioners, they get the contacts as sites as www.the-medical-negligence-experts.co.uk for any eventuality. All treatment facilities are bound by a federal privacy law known as the Health Insurance Portability and Accountability Act (HIPAA). HIPAA ensures that all information regarding your treatment and even your presence in treatment must be kept private and confidential for all Drug Treatment Finders. Treatment center staff members are not allowed to release any information about any patient unless a consent form has been signed, or in the event of an emergency.
 OWNER – Alexandra Janelli, a leading health and wellness entrepreneur, hypnotherapists and life coach, has worked with award winning actors, singers, athletes, and high-level professionals. The Hypnosis Motivation Institute graduate is the founder of Modrn Sanctuary, which houses her practice Theta Spring Hypnosis, and PotentiallyHuman.co.  She also hosts the Mental Sherap Show on the Voice American Radio Network.
DESIGN – Within the 5,000+ square foot space, Modrn Sanctuary melds East and West and old and new to create a unique and soothing harmony.  When creating the ambiance, Janelli worked with interior designer Wendy Yang, playing with the influence of the subconscious mind by using elements of sensory deprivation, including black crocodile textured walls, to enhance the experience.  The main lounge, which offers free wi-fi, features beautifully sculpted imported antique Balinese doors, a suspended dark wicker chair for lounging, and comfortable seating.   The center has a beautiful view of the Empire State building and curated contemporary art from local and European artists is displayed throughout space.  The Himalayan Salt Room, one of only four in the city, is being created for halo-therapy.  The 200 square foot space will be lined with salt brick walls, heated salt floors, and halo-therapy generator where relaxation, rejuvenation, and health can be restored.
 THERAPIES, SERVICES & CLASSES – The focus is to create and enhance one¹s natural equilibrium and daily life.  Working in tandem, the 18+ practitioners offer various medicinal and holistic treatments and therapies, including: Hypnotherapy, Chiropractic, Holistic Skin Care, Acupuncture & Herbs, Psychotherapy, Physical Therapy, Cupping, Rolfing, Ayurveda, Reiki, Massage, Energy Work, Thai Body Work, Blood Chemistry, Nutrition and Nutritional Supplements, Past Life Regression, Family Constellation, and Life & Business Coaching.  There are also workshops and classes including Yoga, Meditation, Group Hypnotherapy, Mindfulness, Sound Therapy, Smoking Cessation, Weight Loss & Nutrition, Breath Work and Sleep.
 HOURS OF OPERATION:  Monday to Friday, 9am-8pm; Saturdays 10am-6pm