Destiny Candle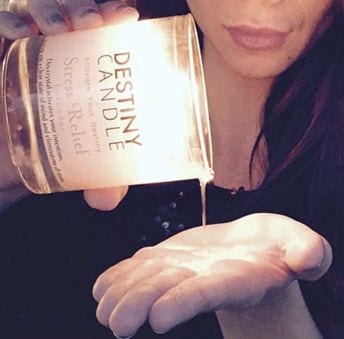 The Destiny Candle is an aromatic candle for your space…
…but when melted it becomes a luxurious body oil you can safely use all over your skin!
It is made with all natural ingredients and essential oils. The special skin nourishing ingredients leave your skin with a healthy glow and a wonderful scent.
Because of the technology used in the wick, the oil does not become hot and will not burn you. So light it, melt it, and pour it on!
As an added bonus each candle has something a little extra: a ring! Each ring is valued somewhere between $10 and $10k so…it's just like entering the most luxurious lottery out there. In this lottery everyone wins: an aromatic candle, silky body oil, and a fun piece of jewelry created by Our Custom Jewelers.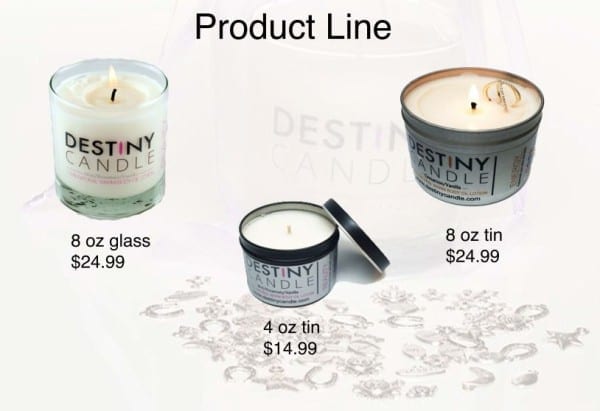 For more information: destinycandle.com