Guide to Drones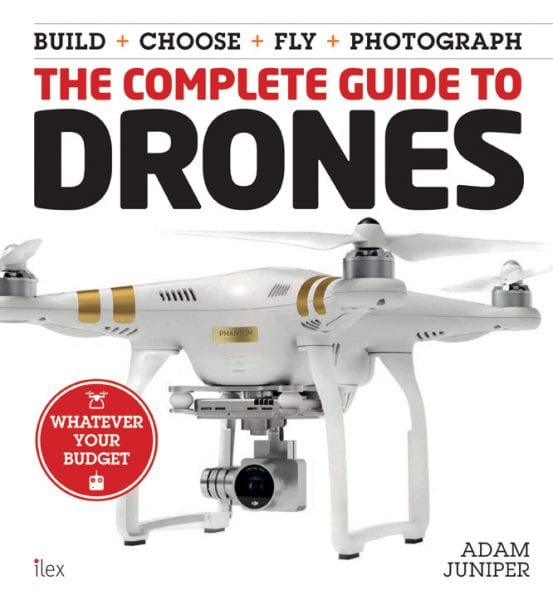 The Complete Guide to Drones:
Whatever Your Budget
By Adam Juniper
Welcome to the world of drones! This book will
show you everything you could ever want to know
about buying and flying your first drones. From
getting to grips with the jargon you'll need to speak
to other flyers, to how you can design and build
your own drone with advanced features like live
video feedback and programmable autopilot. You'll
even learn how to read a sectional chart (that's a
pilot's map-see, you're learning already!)
This book is your gateway to the fun (and the
learning) that awaits, and it'll keep you safe in the
skies too.
ABOUT THE AUTHOR
Adam Juniper has been flying drones and model helicopters for
years, and enjoys nothing more than sharing those skills or the
videos he captures. He is active in the community — his YouTube
videos have been seen by thousands of fellow pilots. He has
authored several books including My Story: Easy Digital Tools
(9780762108893) and Photoshop Elements (9781904344230). He's
also worked as a book publisher and professional video producer
(with a book on the subject to his name), and has written for
numerous digital creativity magazine.