UPINT – The ultimate beer chalice, from Growlerwerks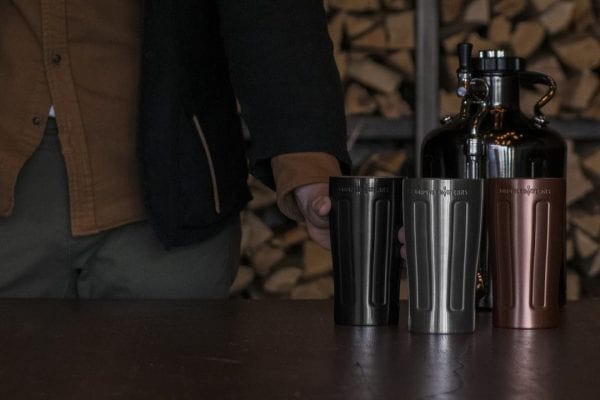 The ultimate beer chalice has arrived, ready and able to complement GrowlerWerks' uKeg — the pressurized growler that keeps draft beer fresh, cold and carbonated.
Nobody likes warm beer or a broken glass. This double-wall, vacuum-insulated, stainless-steel pint keeps beverages cold to the last drop, bringing off-premise pours to perfection. Made for beer on the go, an integrated lid with a wide-mouth opening allows for easy sipping; durable steel adds to portability.
It's been called "the holy grail of pints" by Coalition Brewing. The uPint was crafted for beer and comes in three different finishes to satisfy aesthetic senses.
For more information click here