Town Stages and Yael Silver present Home Enough To Me: The Songs of Rachel Dean and David Brush A Benefit for the National Suicide Prevention Lifeline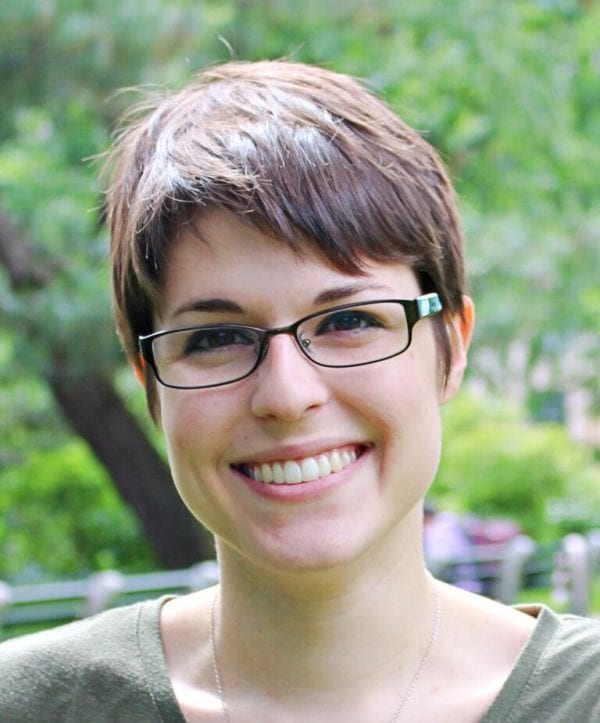 Monday, March 26 from 7:00 PM to February 26, 2018
Town Stages
Town Stages and Yael Silver
present
Home Enough To Me:
The Songs of Rachel Dean and David Brush
A Benefit for the National Suicide Prevention Lifeline
Monday, March 26, 2018
at Town Stages, 221 West Broadway, NYC
Town Stages and Yael Silver present Home Enough To Me: The Songs of Rachel Dean and David Brush, a benefit for the National Suicide Prevention Lifeline, on Monday, March 26, 2018 at 7pm at Town Stages, 221 West Broadway, NYC, featuring: Tony award-winning Cady Huffman (The Producers),Jessica Vosk (Wicked), Max Crumm (Grease), Jamison Scott(Memphis), Nick Adams (Priscilla, Queen of the Desert, A Chorus Line), Lauren Elder (Sideshow),George Psomas (Fiddler on the Roof, South Pacific), Law Terrell Dunford (Waitress), Tally Sessions (War Paint, Falsettos), Kristin Stokes (The Lightning Thief)  Rebecca Spigelman, Noah Hinsdale (Fun Home). Tickets are $65 ($100 for VIP admission) and are available at https://homeenoughtome.splashthat.com/.
"As artists we must use our voices to help those who feel like they might not have one," said producer Yael Silver. "The National Suicide Prevention Lifeline has answered over 10 million calls from those seeking support in dark times. Art can be a beacon of light in the darkness, and it is my absolute honor to support such a needed service. Rachel and David's music brings attention to the realities of those struggling with mental illness while creating a safe artistic medium to present this pertinent subject matter."
Home Enough to Me is a new concert showcasing the work of musical theatre writing team Rachel Dean and David Brush. The concert event will feature songs from The Anxiety Project–a new musical featuring the true stories of those suffering from and living with anxiety, depression and a host of other mental illnesses–as well as some new Dean-Brush work. The evening gathers a collection of some of Broadway's finest performers in a one night only event to benefit the National Suicide Prevention Lifeline. Featuring both fan favorites and never-before-heard songs from work in development, this unique event is not to be missed!
Music by Rachel Dean; Lyrics by David Brush
Directed by Robert W Schneider; Music Direction by Kevin David Thomas
Produced by Yael Silver
"The music, book and lyrics [Dean & Brush] create are superb
and everything I think this artform can accomplish."
– Kevin David Thomas
ABOUT THE CREATIVE TEAM
Robert W Schneider received an MFA in Directing for the Musical Theatre from Penn State University, under the mentorship of SDC President Susan H Schulman. For seven years, Robert was the Associate Artistic Director of the Penn State Nu Musicals Festival, which celebrated and championed new works for the American musical stage. In that capacity, Robert produced and directed numerous works by such new voices as Adam Gwon, Kerrigan & Lowdermilk, Selda Sahin, and Kooman & Dimond. Most recently, Robert was nominated for an Ovation Award for directing the regional premiere of Memphis. Regional credits include: Good People (w/Johanna Day), All My Sons (w/Richard Bekins), A Man of No Importance (w/Caroline Bowman), The Last Five Years (w/AJ Holmes) and the regional premieres of Harper Regan, Leading Ladies and From Up Here. In New York, Robert has directed countless showcases and concerts, the most recent being an all-star concert of I Do, I Do, which featured Tony Award winner Beth Leavel, Robert Cuccioli, Patrick Page, and many other Broadway veterans. Robert was quite proud that this was the first time in the show's fifty-year history that a same-sex couple was part of the storytelling. As an assistant director, Robert has had the great pleasure of assisting Ms. Schulman on Bookends at the York Theatre, Lonny Price on his Live! From Lincoln Center productions of Sweeney Todd (w/ Emma Thompson and Audra McDonald) and Sinatra: Voice For A Century (w/Sting and Seth McFarlane), as well interning for Judith Ivey on her production of Vanities at Second Stage. Robert currently serves as an Original Programming Producer for Feinstein's/54 Below, as well as holding academic positions at both Penn State University and the New York Film Academy. He lives in West Harlem with his husband, Daniel Gutierrez, a photographer.
Kevin David Thomas has worked as a music director, copyist, accompanist, and music assistant for various companies and institutions across the world.  He most recently served as music director for the world premiere of My 80-year-old Boyfriend at Merrimack Repertory Theatre, as well as music supervisor on the world premiere of Marvelous Wonderettes Dream On (cast recording) at STAGES Repertory Theatre. He served as music assistant to music supervisor/director Kevin Stites on various original Broadway scale productions: Pamela's First Musical (Book: Wendy Wasserstein, Music: Cy Coleman, Lyrics: David Zippel) at Town Hall, A Tale of Two Cities (Book, Music, and Lyrics: Jill Santoriello) on Broadway, Little House on the Prairie(Book: Rachel Sheinkin, Music: Rachel Portman, Lyrics: Donna DiNovelli) on the National Tour (assistant music supervisor).  Additionally, he has served as composer Ricky Ian Gordon's personal copyist and score proofreader on various original operas and song cycles.  As a music director and arranger, Kevin has travelled the country for years with the corporate comedy troupe The Watercoolers. He spent three months in Moscow, Russia, music directing Once on this Island as part of a special arts outreach program through the US Embassy.  Kevin has also led productions at various regional theaters and universities across the United States.  As a pianist, Kevin has played at a range of cabaret venues in New York City (Below 54, Laurie Beechman Theatre, Carnegie Hall), and accompanied various singers (Donna Murphy, Carolee Carmello, Donna McKechnie, Judy Kuhn).  He has a Bachelor of Music in musical theatre from Baldwin Wallace University, Conservatory of Music.
Rachel Dean is a composer, pianist, and music director originally from Cedar Rapids, Iowa. Now New York City-based, she serves as a rehearsal pianist for Hamilton and has worked alongside former members of the In The HeightsBroadway cast and creative team, teaching and playing at theatre intensive workshops run by Salgado Productions and R.Evolucion Latina. Recent premieres of her musicals include The Ballad of Janis Matthews and the Dodo Scouts (AREA Stage Co., October 2015) and the one-act Masque (University of Miami, February 2015), both with book by Giancarlo Rodaz. Musicals currently in development include The Anxiety Project (book and lyrics by David Brush) and Present Perfect (book and lyrics by Nancy Cheser).
David Brush has served as dramaturg, writer, director, producer, and various other roles in the theatre over the course of his career. David's writing work has been honored by Chicago Theatre Building and a two-time American Harmony Prize Finalist. David's work has been performed all over the country and will play Phoenix, NYC, Akron and other cities in 2018 alone. In addition, David has directed the Midwest regional premieres and/or labs of over 40 productions as well as lead producer for the NYC run of Hot Mess in Manhattan. David is the librettist/lyricist for Summer of My German Soldier and The Big Picture (w/ Jim Farley), and is currently developing The Anxiety Project (New York Film Academy, 2017)and Amelia (Premiere reading, 2018) (w/ Rachel Dean). David served as producing artistic director for Encore Theater Company – championing new musicals and new writers as well as heralding the development of three shows to their NYC debuts. David holds his Bachelor's degree from Wright State University and Masters in Theatre from Regent University. David is on faculty with Regent University and Sinclair College. www.deanandbrush.com
Yael Silver is a producer and activist based in NYC. She is a Co-Producer on Once On This Island (Broadway), currently in performances at Circle In The Square Theatre. Yael has produced concerts for Kate Rockwell, Bobby Cronin, The Lightning Thief- The Percy Jackson Musical, Queer Composers For Orlando and the Art Attack Foundation featuring Jessie Mueller and Chita Rivera. She is a human rights and climate activist, volunteering for organizations such as Amnesty International, ACLU and The Climate Reality Project. Yael currently serves as Associate Producer at the Grammy and Tony-winning record label Broadway Records, Head of Artist Development at Yellow Sound Label and is on the Board of Directors at Sokoloff Arts.
Town Stages (Robin Sokoloff, Executive Director) is located in the heart of Tribeca. TOWN is New York's premier venue to celebrate, collaborate and put on a show.A new female-driven cultural arts institution and venue space, Town Stages is a state-of-the-art, flexible performance and event space that can support the entire lifecycle of New York's hallmark industries. With a stunning 9,000 square foot storefront facility, TOWN provides world-class cultural experiences and opportunities for all:  from civic to corporate, tech to theater.With a Mainstage, a Cabaret Lounge, and a multi-use event space with a capacity of 225, Town Stages offers much-needed space and production resources for businesses, arts organizations, and families. TOWN boasts ticketed performances and curated community programing, from performance art to dance to theatre, and is also available for fashion shows, film shoots, weddings, and beyond.  For more information, visit www.townstages.com.
Sokoloff Arts (501c3) is an emerging cultural institution providing inspired space, prospective, and opportunity for cutting edge events in all sectors of The Arts, Corporate, Civic, and Cultural life in New York City. Led by a team of women from diverse backgrounds and artistic expressions, Sokoloff Arts works to provide viable and safe space to congregate, strives to promote cross-cultural community engagement, and blends the arts and business to create sustainable solutions to social and financial inequalities. The organization assists young creators with not only space, but resource generation, production, and community. To address the overwhelming demand for hi-tech, flexible, and affordable performance and event space in New York City, Sokoloff Arts is building Town Stages. To learn more, visit sokoloffarts.org.
For more information click here