The Hard Seltzer Cocktail Book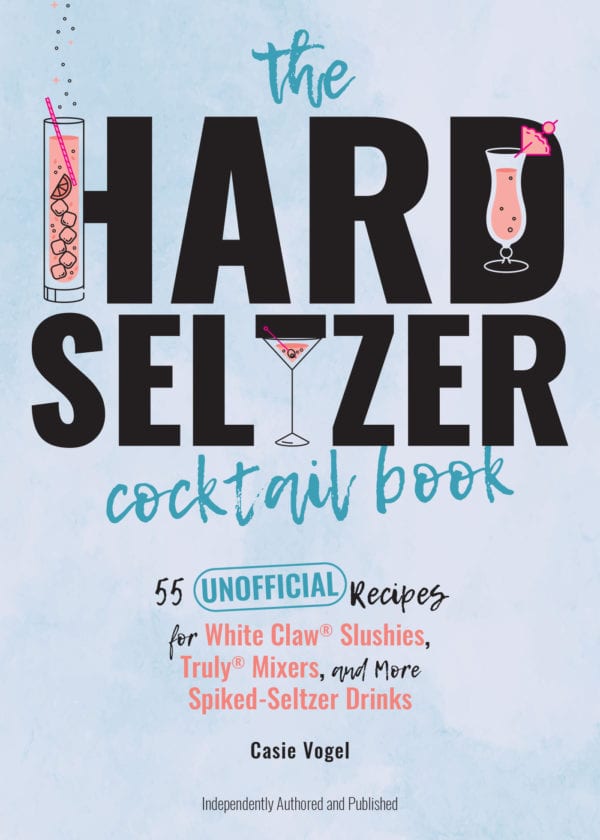 An ice-cold, sparkling hard seltzer is a tasty, low-cal, refreshing treat on its own. And now, these canned beverages are getting a mixed-drink makeover, thanks to The Hard Seltzer Cocktail Book: 55 Unofficial Recipes for White Claw® Slushies, Truly® Mixers, and More Spiked-Seltzer Drinks by Casie Vogel. The first of its kind, The Hard Seltzer Cocktail Book is your go-to resource for transforming your favorite alcoholic seltzers into deliciously fun cocktails. Whether you're a fan of Truly®, White Claw®, Vizzy®, or Bud Light Seltzer®, there's something for everyone with these easy-to-make recipes, including:
♦ Fizzy Fuzzy Navels
♦ Watermelon Sugar Slushy
♦ Feelin' Bubbly Aperol Raspberry Float
♦ Millennial Cosmo
♦ Summer in Moscow Mules
♦ Truly LIIT (Long Island Iced Tea)
♦ Fizzier French 75, and much more!
Author Casie Vogel, lover of all things carbonated, shares her expertise to help you live your best seltzer life. "Nothing sounds sweeter than the crack of that slim aluminum can. Spring, summer, whatever time of year, it's hard seltzer season," she said. At 4 to 6 percent alcohol content, it's an easy beverage to imbibe anytime of day. "But sometimes you have to take it up a notch…or several," she said. "What's the right ratio? What actually tastes like a cocktail, doesn't skimp, but also doesn't immediately send you to blackout town? That's where my help comes in. The recipes are dangerously delicious and designed to get the party going, whether it's a Friday night pregame or your next big party—or if it's just been a tough day (girl, you do you). Pick up this book and let's get bubbly." The recipes are organized into four different chapters—Boozy Brunch, Summer Slushies, Classy Classics, and Pregame & Party—based on the potential party or day-drinking situation you've found yourself in. With the exception of a few single-serving cocktails and the batch "party" cocktails, most of the recipes call for one 12-ounce can of hard seltzer and serve two. The Hard Seltzer Cocktail Book offers everything you need to add a little snap, sparkle, and pop to your favorite cocktails.