The Best Kitchen Knife You'll Ever Own – Cutluxe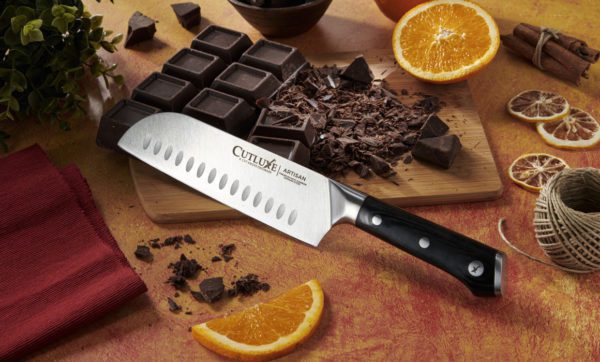 ef's knives on the frontlines.
Gone are the days of aimlessly sawing through tender meats and firm fruits and vegetables like cabbage, onions, pineapple, garlic, and fresh shallots to get the perfect cut or mince. With Cutluxe, home chefs from seasoned pros to beginners will slice through anything with ease as its collections of artisan cooking knives are a cut above ordinary. On a mission to revolutionize daily meal prep by making it even easier to chop and prep ingredients than ever before, Cutluxe knives are made with premium-grade steels to create razor-sharp, ergonomic, and affordable kitchen knives for hobby and professional chefs alike.
For more information click here