The 14th Street Y 2018 Annual Purim Gala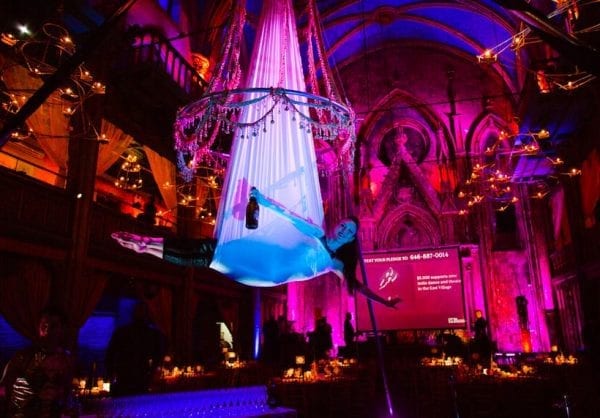 Thursday, March 1 from 6:00 PM to March 1, 2018
Cipriani, 25 Broadway
New York, NY – On Thursday, March 1, 2018 beginning at 6pm, the 14th Street Y will host its 2018 PURIM Gala. The 14th Street Y will honor founding Board Member and philanthropist Harvey Schulweis.
The 14th Street Y is a vibrant community center grounded in the belief that contemporary Jewish sensibilities can be a source of inspiration, connection, and learning for the individuals and families we serve throughout New York City's East Village and beyond.
The Gala will be held at Cipriani, 25 Broadway, NYC, with Cocktails at 6pm and Dinner & Entertainment at 7pm. Festive attire and masks are encouraged. To learn more about the night's events, get tickets, or to make a donation, please visit https://www.14streety.org/gala/.
Purim is one of the most joyous and fun holidays on the Jewish calendar. Celebrated with feasts, drink and revelry, it celebrates standing up for what you believe in and calls us to honor others through giving gifts and charity.
In keeping with the time-honored Purim tradition of masquerade, guests are invited to indulge in wearing Purim-inspired masks and accessories. Try on a bit of whimsy, drama or intrigue and be transformed instantly… go on, we dare you!
For more information click here