Sweet Tea Singles – Milo's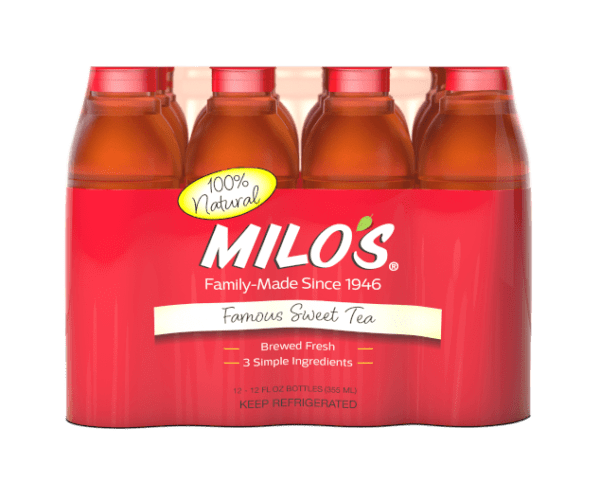 The new 12-pack of Milo's Famous Sweet Tea is the same all-natural beverage Milo's fans know and love, now in a convenient 12 oz bottle. Milo's Tea is made with three simple ingredients: filtered water, pure cane sugar and fresh brewed tea. It's just like the tea you make at home, with no added colors or preservatives.
"We are excited to debut Milo's new multipack of sweet tea singles just in time for summer," said Tricia Wallwork,
Milo's CEO and founder Milo Carlton's granddaughter. "We developed the multipack to make it easier for our fans to stock up and enjoy our sweet tea on the go."
The new Milo's Famous Sweet Tea multipack will be available mid-July for a limited time in more than 200 Sam's Club stores and will retail for $7.98.
For more information click here