Ron Desantis Flotilla
Saturday, June 11 from 11:00 AM to 1:00 PM
St. John's River, Jacksonville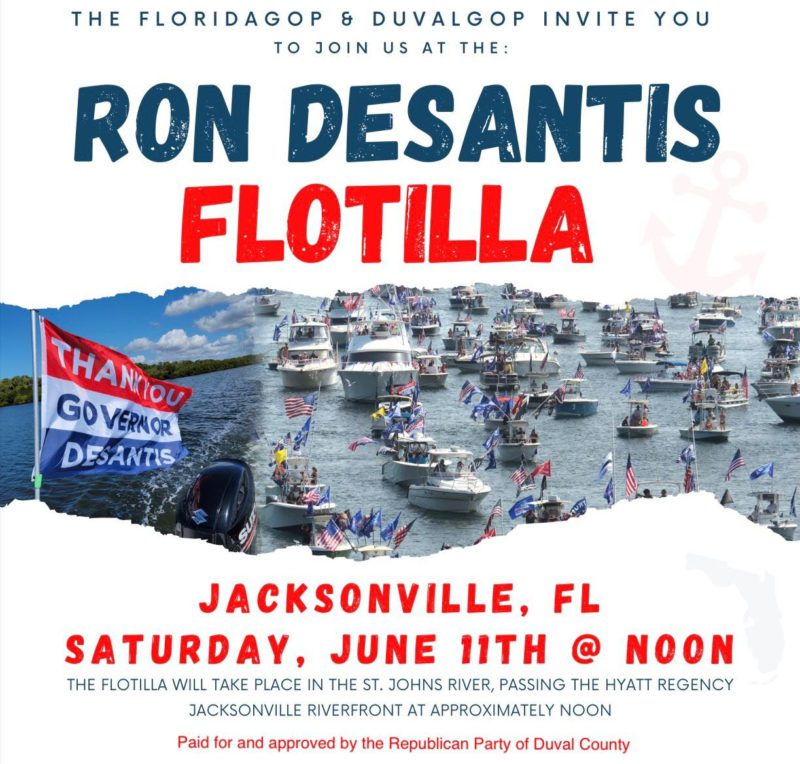 The Republican Party of Florida and Duval GOP invite you to join us Saturday, June 11, 2022 for the World's first DeSantis Flotilla!
Let's show Governor Ron DeSantis how much we appreciate him here in Northeast Florida. Order your DeSantis flags NOW using the link below. All proceeds will go to help the Governor in his re-election efforts.
Boat Registration
All information, including Hull Number are required. Please indicate the estimated number of passengers in the Guest section.
If you are willing to assist as a safety boat, please email donovan@duval.gop.
Spectator Registration
Registering as a spectator will allow us to give the Governor a count of how many supporters participate and to communicate information to you. Indicate the number of people in your group in the GUEST section of the registration form.