Prince of Players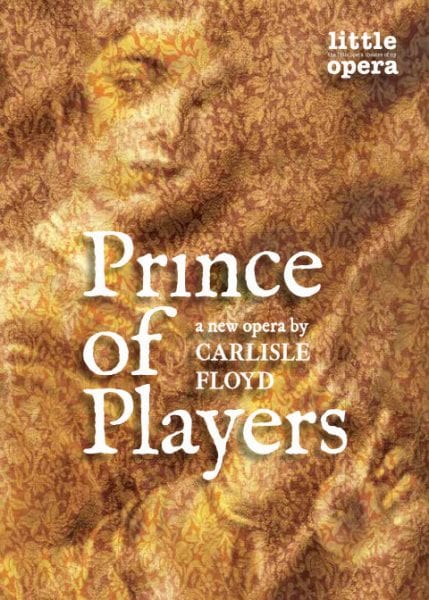 Thur/Fri February 23rd and 24th, 7:30pm
Sat, February 25th, 8:00pm
Sun, February 26th, 3:00pm
Kaye Playhouse at Hunter College, 68th St. between Park and Lexington
This is the New York Premiere.
Set in Restoration England during the time of King Charles II, Prince of Players follows the story of Edward Kynaston, a Shakespearean actor famous for his performances of the female roles in the Bard's plays. When the King grants permission for women to appear onstage, and forbids male actors from continuing to appear in female roles, Kynaston must relearn his entire craft or face the end of his career..
Adapted from Jeffrey Hatcher's play A Compleat Female Stage Beauty and the subsequent 2004 film Stage Beauty, the opera was commissioned by the Houston Grand Opera. It received its world premiere this past March 2016 at the HGO Studio. Since the performances in Houston the composer made a few small revisions, which will be heard for the first time in this production by the little OPERA theatre of ny this February 2017 at The Kaye Playhouse at Hunter College.
At its premiere in Houston, Carlisle Floyd's opera Prince of Players received praise from the Houston Chronicle as being "beautifully realized with an electrifying score," and The Classical Review celebrated its "fiery, heaving music." Opera News praised the work's "rich, full-ensemble sweeps of emotional color" and Floyd's adaptation that "evoked the sinister harshness of Restoration-era London [through the score's] harmonic and rhythmic distortions."