Practice With Love Pop Up Yoga at the U.S. Botanic Garden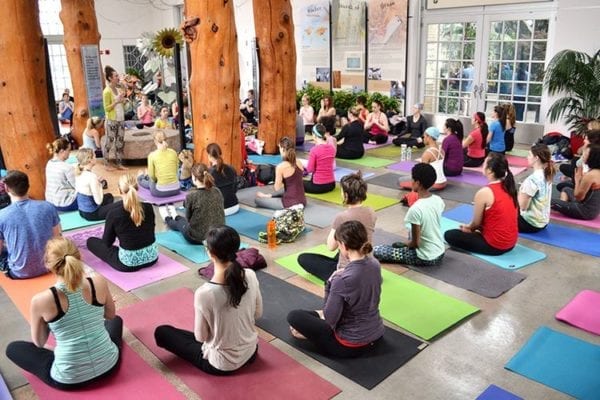 Saturday, May 30 at 10:30 AM
Online via Zoom
Join us for our weekly community yoga class, brought to you by the United States Botanic Garden. While we typically gather in the USBG Conservatory or outdoor gardens, the Garden is supporting this virtual yoga program to continue the program for community health and well-being. During the Coronavirus pandemic we urge everyone to follow CDC guidelines to stay home and self-isolate.
We will be guiding you through a one hour meditation and yoga practice via Zoom call. Space is still first-come, first-serve, only the first 100 yogis to log in will be able to practice!
Grab a mat and a quiet space. Make sure you have a water bottle close by and maybe light a candle and turn off the lights. Perhaps open the window or practice outside on your porch.
We hope that by sharing this practice, separate but together, we can see still feel the love and support of this greater community in this time of uncertainty.
For more information click here