Pondside Painting with Armand Cabrera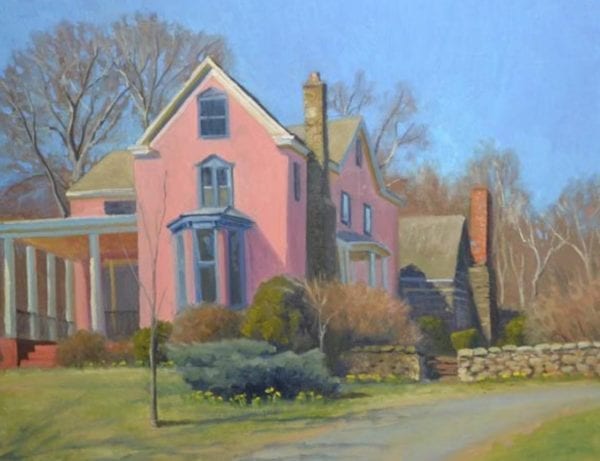 Saturday, September 12 from 4:00 PM to 6:00 PM
The Clifton Institute 6712 Blantyre Rd, Warrenton, VA
Join us for a lovely afternoon of pond-side painting with Armand Cabrera, award-winning, self-taught, oil & watercolor painter represented by galleries across the United States. He has been juried into many national exhibitions and honored with top awards at many of these shows. Armand is often published in regional and internationally-known art publications including International Artist Magazine, American Art Collector, Art of the West, Art Business News, The Piedmont Virginian, Elan, Lifestyle, Plein Air and Southwest Art Magazines. He also teaches studio and plein air painting. Learn more on his blog: ArtAndInfluence.com
For this event, Armand will do a live, two-hour painting demo as he discusses his process and offers tips. Program attendees are welcome to watch him work, ask questions, and/or bring their own art supplies to set up around the pond and take advantage of the inspiration nature provides.
This event will be entirely outdoors and limited to 10 participants, with social distancing required and masks strongly recommended. Registration is required: https://cliftoninstitute.org/evrplus_registration/?action=evrplusegister&event_id=285
IMPORTANT: If you are registered for this event and can no longer attend, please let us know as soon as possible. Due to smaller group size limits already imposed by COVID-19, many of our events have waitlists, and a few 'no-shows' can have a significant impact on the success of a program. We enjoy planning, promoting, and hosting these events and want to make sure they are available to everyone who is interested in attending.
The cover photo is one of Armand's paintings of the Clifton Institute Farmhouse!
For more information click here