Pizza for Mom – Tastes of Chicago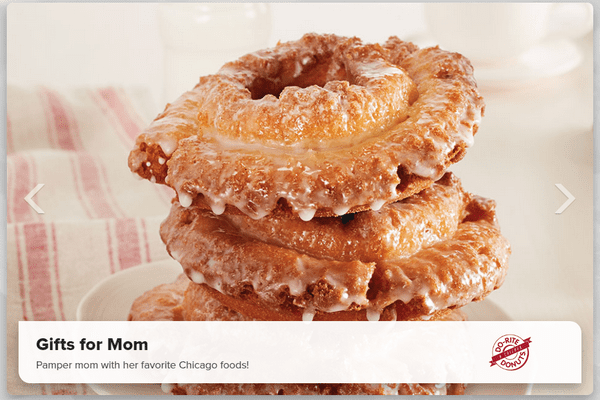 In honor of Mother's Day, we wanted to reach out and celebrate the holiday with some delicious Lou Malnati's deep dish and Chicago-style food gifts! We know Mother's Day may look different this year, but you can still show loved ones that you care. Treat yourself or someone you love to a sweet box of treats shipped nationwide from Tastes of Chicago. Whether you want to indulge yourself, share great Chicago foods with your friends and family, or if you miss the flavors of home – we have everything you crave!
Tastes of Chicago offers hometown favorites from iconic Chicago brands including: Carol's Gourmet Cookies, Eli's Cheesecake, Garrett Popcorn Shops, Long Grove Confectionery, Manny's Deli, Portillo's, Vienna Beef, Wildfire, and many more! We offer gift packages perfect for any occasion, gift cards, apparel and other merchandise from Lou Malnati's.
For more information click here