Nostalgiacon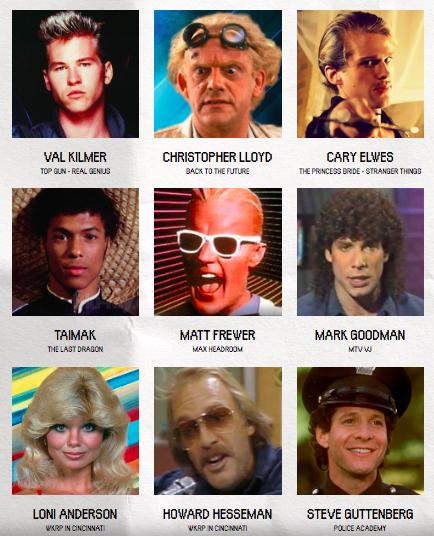 Saturday, September 28 to Sunday, September 29
Anaheim, CA
NostalgiaCon is the first ever annual pop culture convention dedicated to the celebration of decades past and the icons and events that defined them. In today's world, we see more than ever the power of nostalgia and its infinite cultural reach.
NostalgiaCon's Ultimate 80s Reunion will capture this phenomenon like never before, inviting like-minded fans of all ages to rediscover these 10 iconic years in fresh, fun and innovative ways. Anchored in Anaheim, CA, over two days, The Ultimate 80s Reunion consists of film and TV show reunions, pop culture sessions, celebrity meet and greets, breakdance and lip synch battle competitions, and a massive expo for activations featuring everything from movies, TV, fashion, food, sports, video games, collectibles, cars, and of course, music.
The music of the 80s is as vital today as it was then, and we'll prove it with two concert nights featuring the biggest, most influential artists of new wave, heavy metal, pop rock, and hip-hop.
NostalgiaCon isn't just a recap – it's a renaissance. And it's unprecedented.
Many fandom conventions span several decades. Some put together tribute concerts and themed cruises. We're going deeper. The 80s aren't just a memory, they're a mindset. So rather than reduce the decade to clichés, catchphrases and greatest hits, we want to explore its deep and lasting cultural impact in a way that's never been done before. Between the people who lived it the first time around and the millennials who can't get enough, our demo is both prodigious and passionate. Attendees will be knowledgeable with a deep curiosity and boundless enthusiasm. Our goal is to provide an authentic, immersive and insightful experience that transcends the confines of convention – and the convention center.
NostalgiaCon: The Ultimate 80s Reunion. RELIVE YOUR DECADE.
For more information click here