Neuro Brands Expands Lifestyle Beverage Line with Debut of PROBUCHA™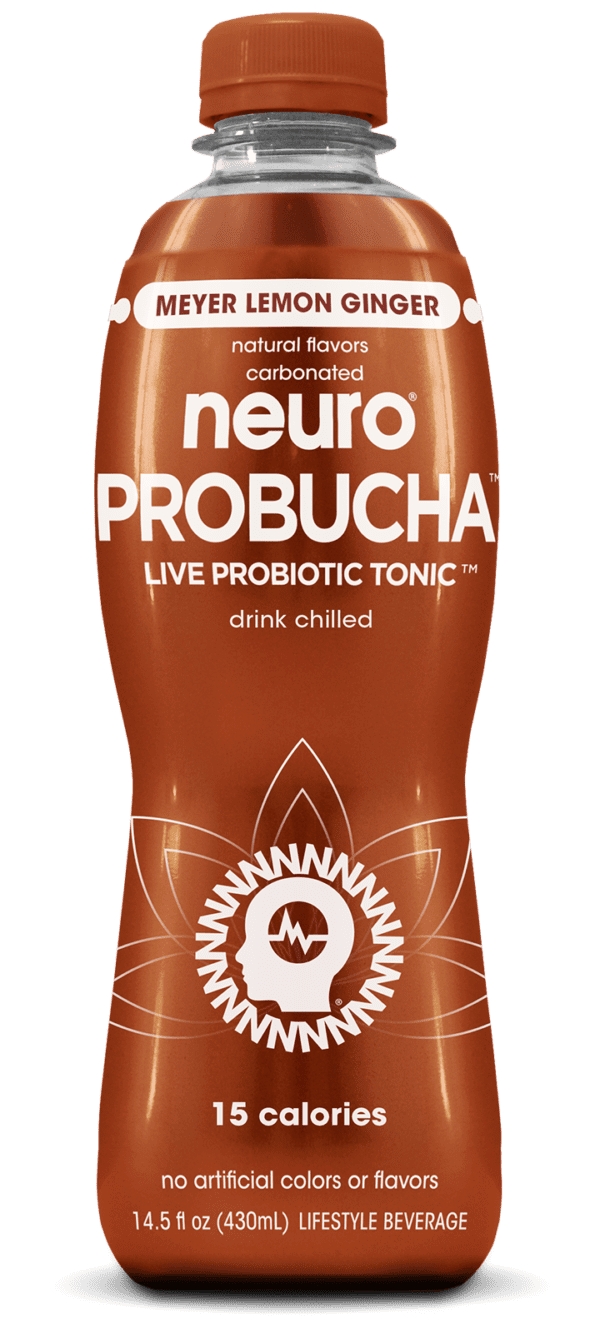 PROBUCHA™ is a lightly carbonated probiotic drink, naturally flavored with meyer lemon and ginger that not only tastes great but can help in digestion. While PROBUCHA™ is designed in the style of Kombucha, its probiotic benefits are derived from a single ingredient called Bacillus subtilis. This makes it safe to store at room temperature, allowing consumers to save their much-needed fridge space and buy in larger quantities.
"We are delighted to be launching PROBUCHA™ online and in stores nationwide," said Neuro Brands CEO Diana Jenkins in a statement. "PROBUCHA™ is an amazing addition to our growing line of drinks, each meeting a unique need for our customers. PROBUCHA™ is a truly unique product that was formulated to give our customers a wonderful aid to their digestive health while actually tasting great. We are truly thrilled to bring one of the only few shelf-stable live probiotic drinks to the market, especially for those individuals who desire better digestive health but don't want a traditional kombucha beverage.
Each ingredient in PROBUCHA™ plays a role in restoring, rebuilding or promoting better digestive function. Ginger, curcumin, a hefty amount of apple cider vinegar (1 tbsp per bottle), fermented kombucha tea and the shelf-stable live probiotic Bacillus subtillus, clinically studied for its beneficial effects upon the digestive system. Kombucha serves as a helpful prebiotic ingredient in PROBUCHA™, giving PROBUCHA™ both a prebiotic and probiotic ingredient combination.
neuro® has become a favorite go-to beverage choice of pop culture's elite, with the entire line specially formulated with the highest quality ingredients from sustainable sources. neuro® drinks meet the diverse needs of consumers as a vegan, gluten-free, certified kosher and low-calorie option. PROBUCHA™ joins the colorful array of drinks with a purpose: SONIC™, to increase attention and boost energy; BLISS™, to reduce stress; SLEEP™, to relax and create a better sleep; GASM™, to increase drive and stamina; TRIM™, to improve digestion and control appetite; and AQUA™, for premium hydration.
PROBUCHA™ is available now via Amazon and in Walmart stores nationwide, with more retail locations to be announced soon.
For more information click here