Model Madeleine Stuart Awarded for Impact and Change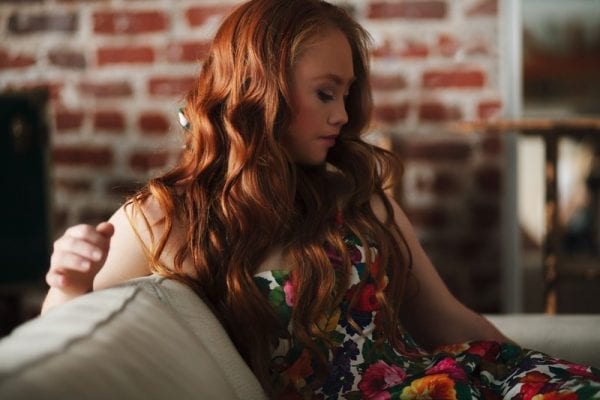 (Prague, CZ) International Model Madeline Stuart travelled from Australia to the Czech Republic to attend the 2019 Global Social Awards. Madeline was nominated for the Social impact and Change Award at this year's award ceremony. As the world's first supermodel with Down-syndrome it is no question she is changing the fashion industry and the world, one step at a time.
Madeline began her work in Prague with a meet and greet where she spent time with fans and signed autographs. Following this she attended a business event with the global social awards where she mingled with other award nominees.
The night of the awards Madeline graced the "blue" carpet in a chic business pants suit and had heads turning. She arrived alongside other award attendees and nominees such as Paola Antonini,
Jen Selter, Just Sul, Ross Smith, Nia Sopix, Karolina Kurkova and Sky & Tami + many others.
The ceremony was held in Forum Karlin, showcasing incredible music-stars global inspirations and a number of up-lifting stories.
Madeline was up against exceptional nominees in the category of Social impact and Change including Greta Thunburg, Price Ea, Peace Hyde, Kheris Rogers and Tyler Oakley. Although Madeline did not come out as the winner, she was awarded with second place. An incredible effort considering her competition were all very deserving. The 2019 winner of the Social impact and Change Award was Paola Antonini. Paola has a prosthetic leg and is an incredible advocate, she shares similar beliefs with Madeline.
She advocates for inclusion, and inspires others to live happy and healthy lives.
Facebook: www.facebook.com/madelinesmodelling/
Twitter: www.twitter.com/Madeline_Stuart
Instagram: Instagram @madelinesmodelling_/
Website: www.madelinestuartmodel.com
For more information click here