Military Literature Festival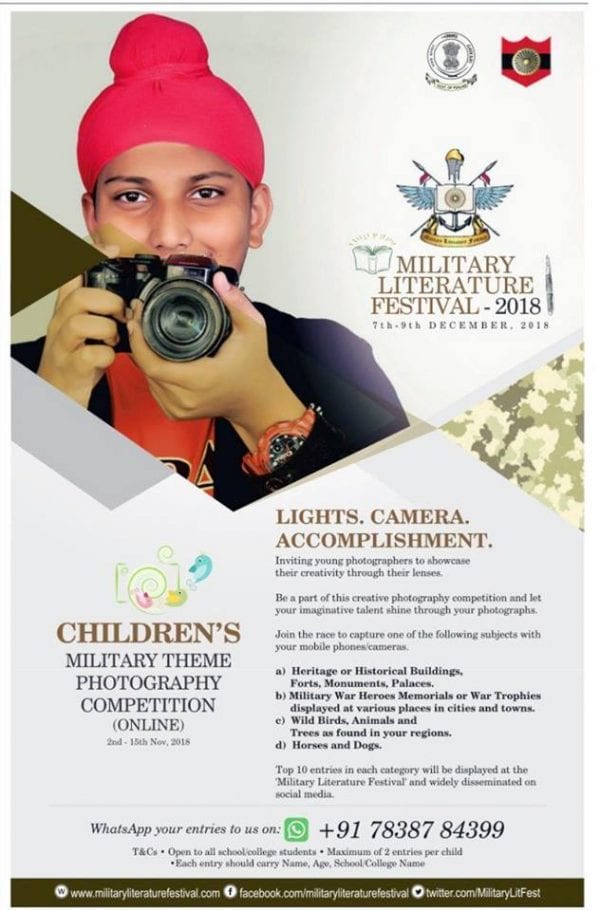 Friday, December 7 to Sunday, December 9

Bringing a new vibe for an unforgettable chapter in Chandigarh as we welcome Military Literature Festival.
The second edition of the event has begun and catering to your high expectations, we would present you with many interesting tournaments, Rallies, Combat episodes, Military carnivals, Mega cultural events and other exciting programmes ahead.
We love the military fabric, why not experience the same while bridging the distance and knowing the unimaginable sacrifices, stories, real experiences of courage and valour with live interactions!
Stay tuned for more or you can message us to know more about the festival.
MLF, the fabric says it all!
NOTE: The photo contest deadline has been extended to November 25.
For more information click here