Hollywood Lesbians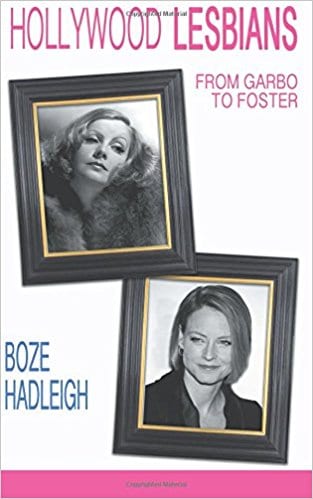 The innovative, hybrid book publisher, Riverdale Avenue Books is publishing an updated edition of Hollywood Lesbian: From Garbo to Foster by Boze Hadleigh which is the companion volume to the classic Hollywood Gays.
In this rare and no-holds-barred collection of exclusive interviews with Hollywood icons from the Golden Age of movies and TV—Dame Judith Anderson, Barbara Stanwyck, Capucine, Ann B. Davis, Nancy Kulp, Sandy Dennis, Agnes Moorehead, Edith Head, Patsy Kelly — among others—renowned entertainment journalist and historian Boze Hadleigh goes straight to the source and opens the film world's closet door into the past, and brings this volume full circle to the present with new material.
"It's such an insightful book with original interviews that spans over 40 years displaying the changing attitudes of lesbians in American society," said Publisher, Lori Perkins.  "Hollywood Lesbians interviews actresses who express their fear of coming out publicly to not giving a damn. It's truly extraordinary."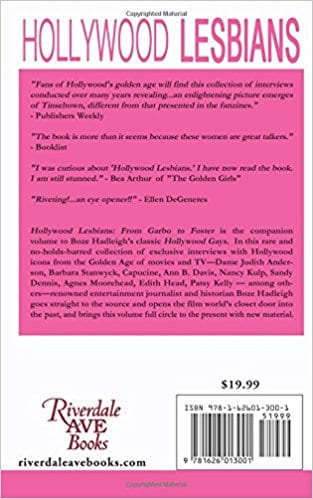 Downloads of the books are available on Amazon, Barnes & Nobles Nook, iTunes, Kobo and wherever e-books are downloaded.
About the Author
Boze Hadleigh is the foremost writer on les/bi/gay Hollywood. His 22 books have been translated into 14 languages and yielded 11 TV documentaries and three plays. He holds a master's degree in journalism, speaks five languages, has visited over 60 countries, and won on Jeopardy! (donating his winnings to a fire-damaged library). His titles include Hollywood Gays, The Lavender Screen, Sing Out!, Broadway Babylon, Celebrity Lies!, Marilyn Forever, and An Actor Succeeds. The Los Angeles Times called him "a pop culture dynamo."
About Riverdale Avenue Books
Riverdale Avenue Books is an award winning, innovative hybrid publisher at the leading edge of the changes in the publishing industry.  We publish e-books, print, and audio books under 10 imprints: Desire, an erotica/erotic romance imprint; Riverdale/Magnus the award-winning imprint of LGBT titles; Pop featuring pop culture titles; Afraid, a horror line; SFF, a science fiction fantasy line; Truth, an erotic memoir line; Dagger, a mystery thriller imprint; Sports and Gaming featuring sports and gaming titles; and VerVe featuring lifestyle titles. Started in 2012 by industry veteran Lori Perkins, Riverdale is a full service publisher, with a foreign rights and film agency department.  Visit us at www.RiverdaleAveBooks.com.