Get it OM with Champagne Papi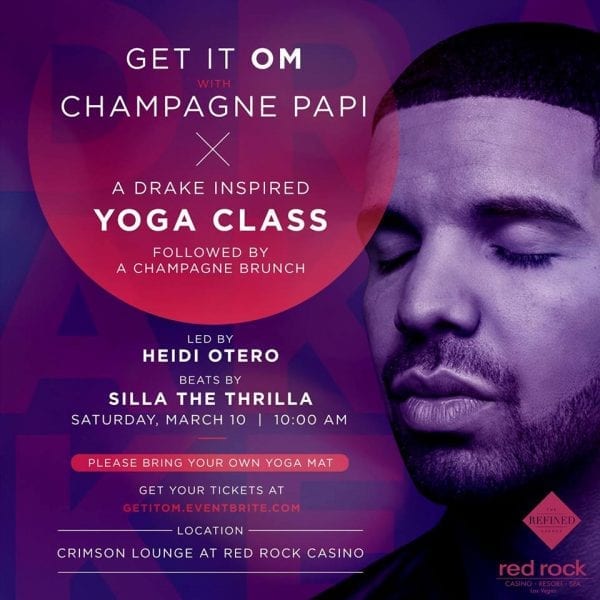 Saturday, March 10 at 10:00 AM
Red Rock Casino Resort & Spa 11011 West Charleston Boulevard Las Vegas
Just hold on we're going om…
Join us for a Drake inspired Hip Hop Yoga class Saturday, March 10th, at 10 am in the Crimson Lounge at Red Rock Hotel. DJ Silla The Thrilla will be playing the best Drake sounds while Heidi Otero leads a yoga master class. Following yoga, we're having a champagne brunch that even Champagne Papi would be proud of. Ticket price includes yoga class and entry to brunch with access to exclusive brunch specials.
Complimentary drinks by Peroni at Libre Mexican Cantina, while supplies last!
Brunch food and drink not included.
For more information click here