DIRTYBIRD ENERGY – Natural Soaps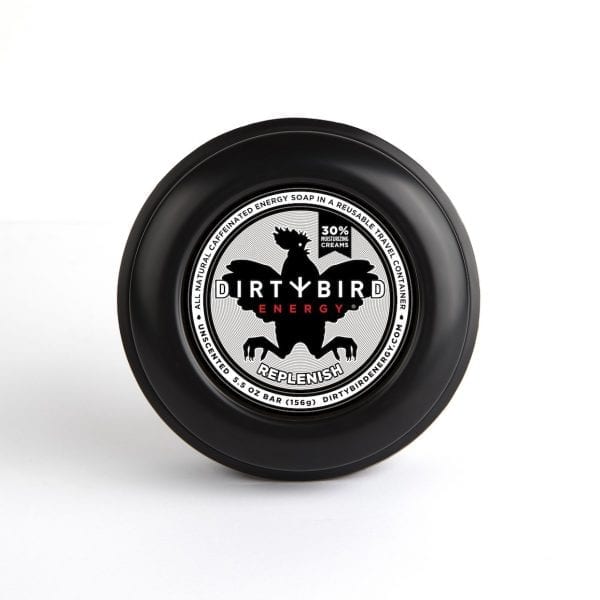 DIRTYBIRD ENERGY – Natural Soaps that Give you Energy and Just What Your Skin is Craving
A NATURAL ENERGY SOAP IN A REUSABLE PACKAGE.
DIRTYBIRD ENERGY has chosen the best team to bring you new innovations. Our ideas and ingredients may be new but soap makers have been using the underlying process for a long time. DIRTYBIRD ENERGY offers naturally effective soap formulated by professionals with a very unique approach.
THE SOAP: Scientific studies suggest that the majority of ingredients in soap are absorbed into the skin. So we decided to make a premium soap bar full of Natural Oils (Palm, Coconut and Peppermint) and infused it with Caffeine.
Why Caffeine? When caffeine is applied to your soap it has antioxidant properties that is great for your skin and when absorbed it ENERGIZES your skin and body. The amount of absorption varies from person to person and shower to shower. The DIRTYBIRD ENERGY bar of soap is a great way to ENERGIZE before your first cup of coffee.
THE CONTAINER: The soap isn't the only thing that's special. DIRTYBIRD ENERGY soap comes packaged in our patented reusable container, that snaps shut and allows you to take your soap anywhere; the gym, camping, vacation, anywhere.
For more information click here