Coke 400 at Daytona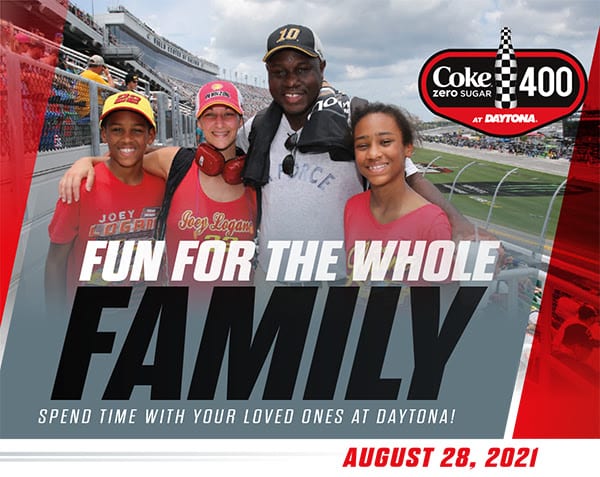 Saturday, August 28 to Saturday, August 28
Daytona International Speedway
Get outside this summer and spend time with the whole family while experiencing the thrill of NASCAR racing in person at the Coke Zero Sugar 400 Saturday August 28.
From exploring the Midway to the spectacle of pre-race festivities to the excitement of drivers going all-out in this final chance to make the NASCAR Cup Series Playoffs, you're bound to create memories that your family will cherish for a lifetime.
Find your tickets now while the best seats are available!
For more information click here