A Sea of Possibilities: Changing Human Relationships with Plastic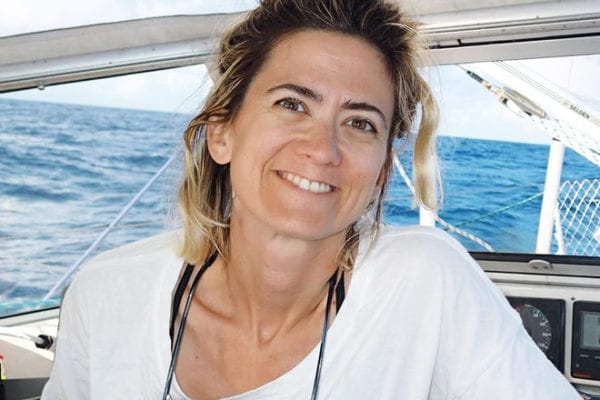 Wednesday, May 20 at 6:00 PM
Join us for a special evening with
National Geographic Explorer and sustainability entrepreneur
AGUSTINA BESADA
Please join us at our Annual Meeting, when UNA-NY will celebrate our collective accomplishments over the past year, and when we will warmly welcome our special guest speaker Agustina Besada, who will share her experience exploring first-hand the problem and solutions of plastic pollution.
Agustina is a National Geographic Explorer and sustainability entrepreneur specializing in circular economy and triple bottom lines, with a focus on the life-cycle of materials. In May 2018, Agustina crossed the Atlantic Ocean in a 36-feet sailboat — twice — to research firsthand the reality of plastics in the ocean and to study international solutions.
Building on this voyage, she founded and now co-directs Unplastify, an organization that is focused on Latin America and which seeks to promote awareness and solutions to rethink human relationships with plastic, through exploration, education and impactful actions.
Agustina will cover and highlight her science knowledge about different aspects of the problem, such as sources, scale, and effects. She will also cover the possible types of solutions to this global problem with real examples, and the roles of the different stakeholders that could have great positive impact in being part of the solution.
Together we will reflect on what are our roles and actions that would allow us to meaningfully change our human relationships with plastic.
For more information click here