Valentino at James Beard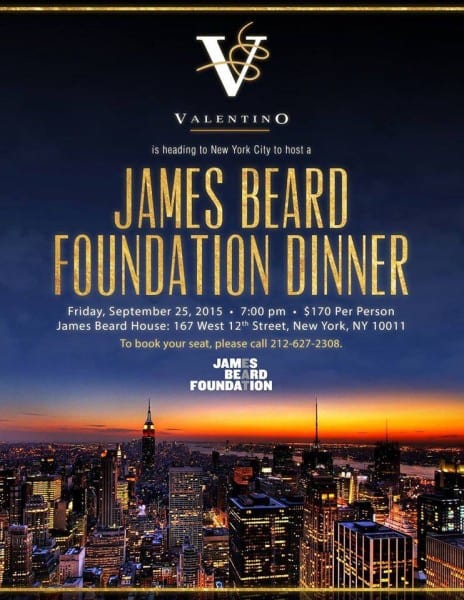 September 25 at 7 pm
James Beard House, 167 W 12th Street, New York
Join Valentino for a spectacular evening in New York City at the James Beard Foundation Dinner at The James Beard House on September 25th! Chef Giovanni Rocchio has been asked to craft a seven course tasting menu with a wine to complement the flavor profile of each course.
Purchase your tickets for $170 per person.
Reservations must be made in advance by going to http://www.jamesbeard.org/events or by calling 212-627-2308.
Visit their social media pages:
Facebook: www.facebook.com/ValentinoCucinaItaliana
Twitter: www.twitter.com/ValentinoCucina
Instagram: www.instagram.com/ValentinoCucina