Restaurant of the Week: Strand Hotel American Bistro
As you enter the lounge you cannot miss the swing, which you might whimsically take a ride on before checking in with the hostess for your table. There is a hideaway lounge-seating area to the left with a prominent wine display above, a long tall table for cocktails, and, as you continue back, an alabaster bar followed by two more lounge areas with a stand-alone fireplace in between them, framed by bookshelves. For intimate fireside talks, there is a built-in bench attached to the fireplace. To the left is an exotic saltwater fish tank which separates the lounge are from the dining area. As you walk through ten-foot tall French doors you enter the 54 seat dining room covered by a retractable roof, which will open to the sky during the warmer months.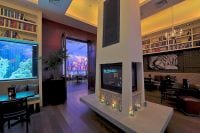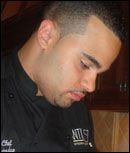 Chef de Cuisine Kelvin Fernandez,a C-CAP graduate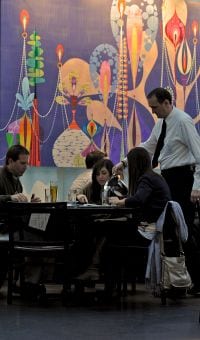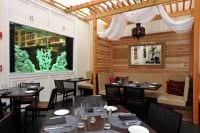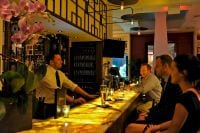 Located in the newly unveiled Strand Hotel in the Fashion District, The Strand restaurant serves an American Bistro menu.