The 2020 Virtual BTN Big 10K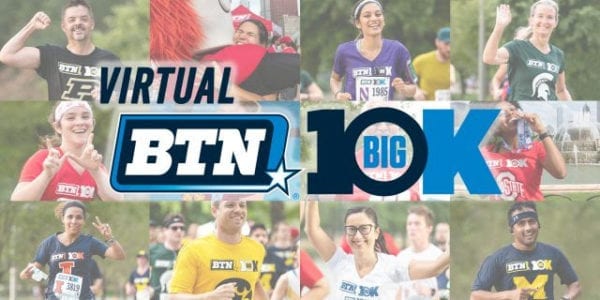 Sunday, July 26 to Saturday, August 1
This year, the BTN Big 10K is going VIRTUAL! Come join fellow Big 10 alum (from the safety of your home) in this special event.
Participants can walk or run a 5K or 10K on their own July 26 through Aug. 1 and log activities afterward. Participants will receive a 2020 Big Ten school-specific shirt and rave bib as well as a Big Ten-themed running buff/headband. There will also be a BTN Big 10K Spotify playlist and finishers certificates. The cost of registration in $20.
The BTN Big 10K is working with three amazing charities this year – Feeding America, Special Olympics Chicago and Alive Rescue.
For more information click here