Ray's Cigar Bar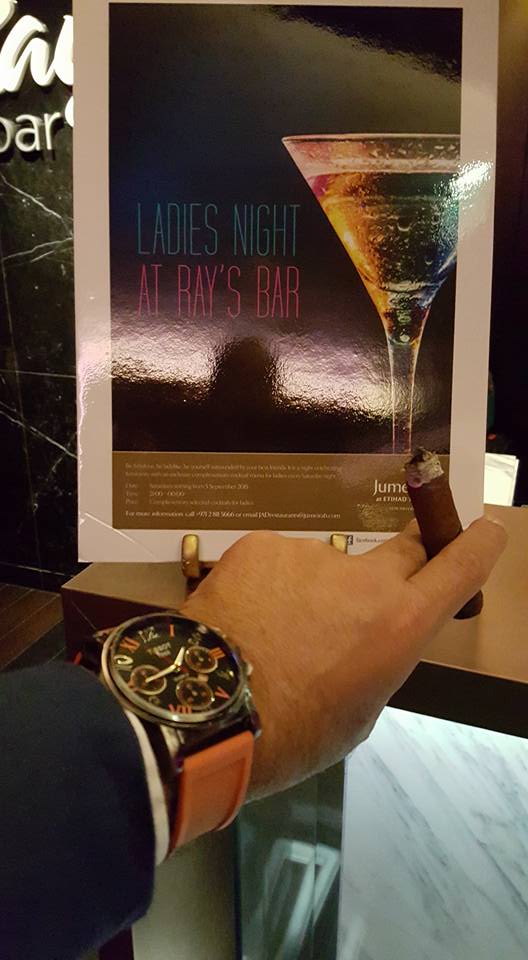 Ray's Bar
62nd Floor, Etihad Towers, Abu Dhabi, UAE
The bar has been moved to the other side which is great for service and now it's open for amazing view. The cocktails list is impressive too.
All cocktails are unique, their own recipes. They make them from heart and need a bit more time to prepare the great drinks for you.
Good news for early birds they have happy hour from 8 to 10.
Saturday ladies night no happy hour.
See more here.