Breathe Cigars Welcome Party
---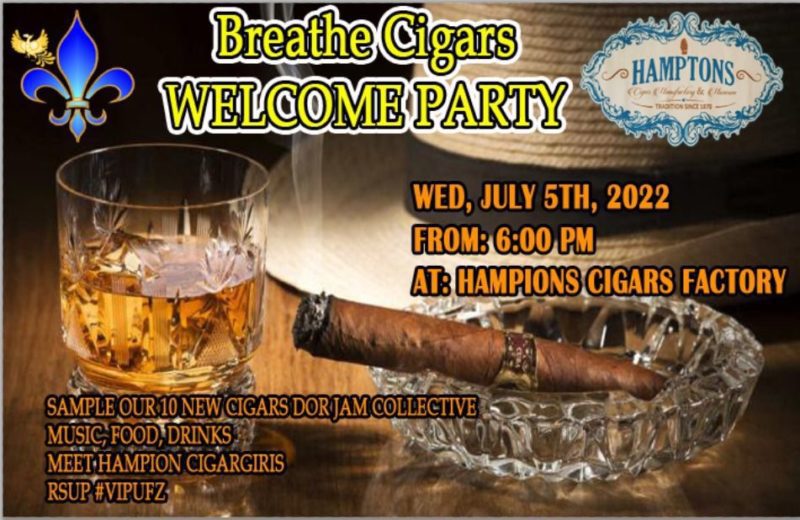 Wednesday, July 6
Hamptons Cigars Factory
Sample our 10 new cigars Dor Jam Collective
Msic, Food, Drinks
Meet Hamptons Cigar Girls
RSVP #VIPUFZ
---
You are among thousands of upscale professionals in cities around the world receiving this newsletter.
To advertise, please contact [email protected]
or call +1(540)341‑5214 for an invitation to promote your brand or event.
PartyDigest.com is a social and business networking events website.

Party Digest assists charities by publicizing events and social parties.

Celebrating 25 Years of Excellence in 2020,
Party Digest is the brainchild of
Lakhinder Jit Singh Vohra, M.S.J.
Submit an Event
Advertise with Us
| | |
| --- | --- |
| Follow us on social media! | |
You received this email because you are registered with Party Digest
Not interested anymore? Click below to unsubscribe or email unsubscribe@partydigest.com.