The Blue Party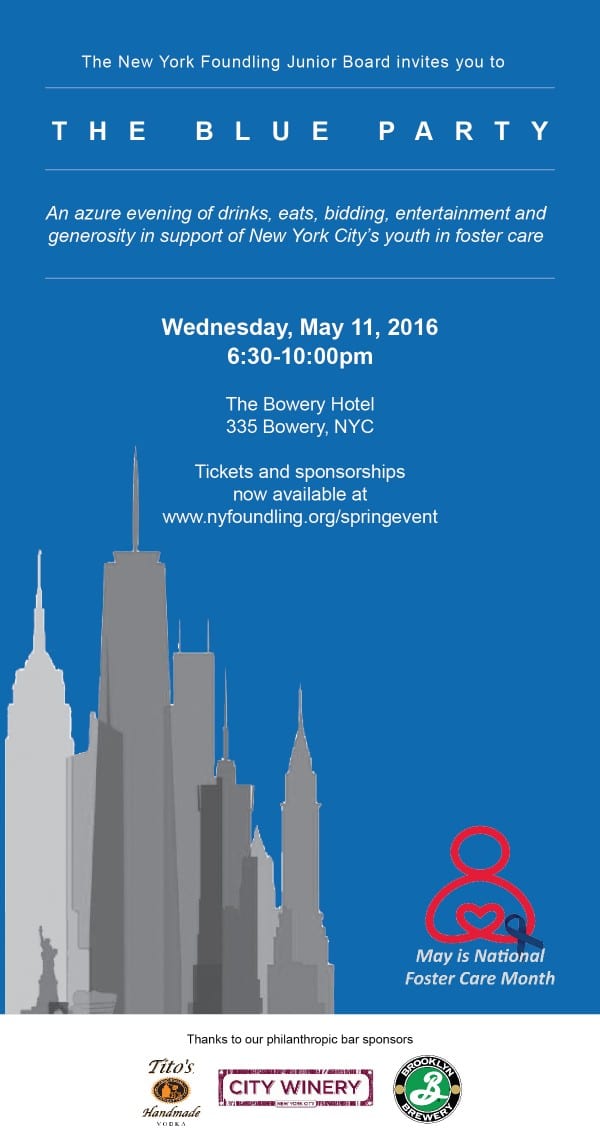 May is a time to recognize that we can all positively impact the lives of some of New York City's most under-served residents – children and teens in the foster care system. The Foundling reaches 27,000 children and families on an annual basis and proceeds from The Blue Party will support our holistic suite of programs – those that prevent and treat child abuse and neglect, educational services and tutoring for foster youth, a specialized summer camp for children in the child welfare system and other groundbreaking initiatives.
Join us May 11, 6:30-10pm at The Bowery Hotel to make tomorrow brighter for NYC's youth in foster care!
Tickets can be purchased on our website, www.nyfoundling.org/springevent and start at $115.