Sierra Leone Refugee All Stars: Inspired West African Music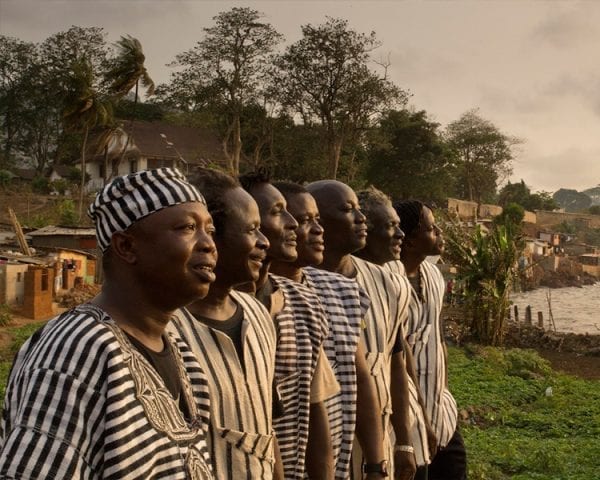 INTERACTIVE ARTS WORKSHOP AT 1 PM
The 'All Stars' will introduce you to the music of Sierra Leone, with an overview of different genres and a demonstration of each style (gumbe, highlife, palmwine, etc) and a broader discussion of African rhythms and the role of music in Sierra Leone's society.
FAMILY SHOW AT 2:15 PM
Sierra Leone's Refugee All Stars bring the spirit of Freetown to Flushing! The band formed in a refugee camp during their homeland's civil war which ended in 2002. They have gone on to build a global following with the enduring power of hope that is at the heart of their music, with infectious songs tinged with reggae, gumbe, and more.
For more information visit http://www.flushingtownhall.org/event/59d73cdca2eef144535f55609df3fbb3