MasterVoices' 2017 Spring Benefit Raised More Than $275,000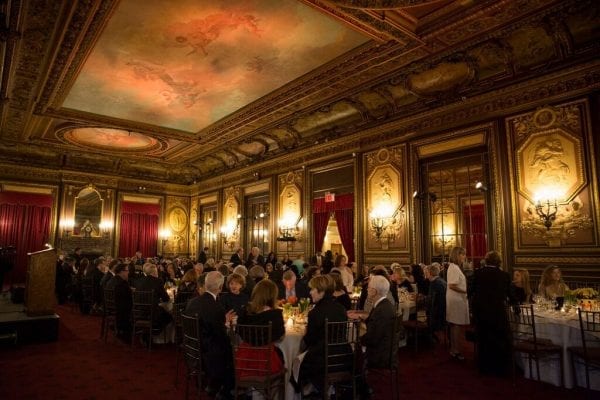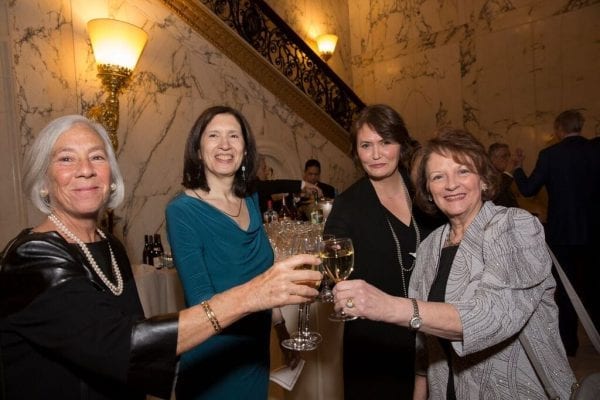 Saturday, April 15 at 3:30 PM
The Metropolitan Club
MasterVoices' 2017 Spring Benefit
Raised More Than $275,000
on March 30, 2017
MasterVoices (formerly The Collegiate Chorale) raised more than $275,000 at its annual Spring Benefit in support of its artistic programming and education and outreach initiatives at the Metropolitan Club on Thursday, March 30. To view photos of the event, visit: https://www.flickr.com/photos/44778923@N06/sets/72157679237533394/
 
The incomparable Kelli O'Hara joined Ted Sperling, MasterVoices Artistic Director, and Jason Danieley to present lively entertainment as the centerpiece of the Spring Benefit. Guests were also treated to performances by members of MasterVoices' Side-by-Side Education Program led by Heidi Best.
 
The gala celebrated some of the many donors and artists who have made significant contributions to build MasterVoices into the organization that it is today. The event honored foundational donors Karen and Kevin Kennedy, Elaine Petschek, and Daisy Soros, as well as some of the artists who starred in early productions who were instrumental in cementing the company's reputation as a distinguished performing arts organization: Martina Arroyo, Harolyn Blackwell and Lauren Flanigan.
 
The event was led by Benefit Co-Chairs Susan Baker & Michael Lynch, Lois Conway, Matthew D. Hoffman & Donald R. Crawshaw, Ellen F. Marcus, Ellen B. Nenner, Bruce Patrick, Deborah F. Stiles, Adèle K. & John Talty, and Elizabeth Tunick.