Gulfood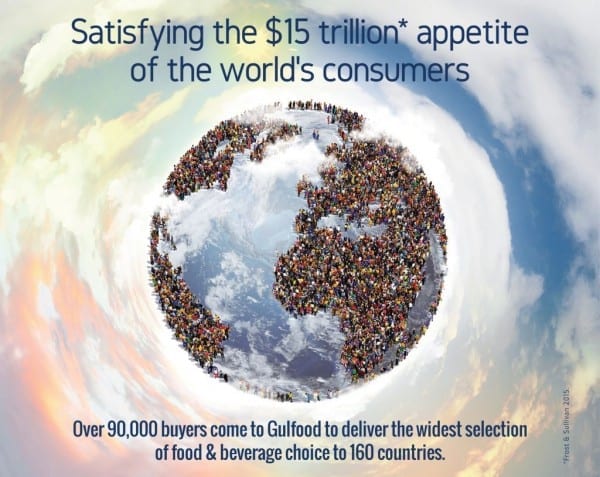 Established over 20 years ago, Gulfood has a well-deserved reputation within the food and hospitality industry, delivering spectacular returns on investment. Under the theme 'International Flavours, World Class Business', Gulfood 2014 provided a vast trade and sourcing platform for exporters, buyers, exhibitors and visitors alike, as well as hosting a number of lucrative networking opportunities, competitions and live events.
Gulfood has become the global hub for the highest quality F&B products and a trusted partner worldwide.
As the world's largest annual food and hospitality show, Gulfood is where the latest tastes, trends and innovations are unveiled. It's where the global food industry meets to trade, so you can benchmark price, quality, service, reliability and consistency.
Gulfood 2016
Biggest show ever
More exhibits
More products.
The big brands.
Global producers
Over 5,000 exhibitors.
Biggest European showcase ever.
Largest South American participation.
More than 114 country pavilions.